BITE MY TONGUE
September 12, 2015 at Bearsville Theater
The trailer…
Despite what people think, Martha Frankel has been biting her tongue for years. One can only imagine…
Headshot of Martha Frankel by Franco Vogt

After her strict Middle-Eastern father forbade her to act, dance, or sing publicly, Orli Auslander turned to drawing because pencils were one of the few things that couldn't be outlawed. At 17 she fled her home in England for New York City. Auslander built a business as a milliner, making hats for Hollywood movies and clients including Bruce Springsteen and Cynthia Rowley. Needing a change she became a Radio Personality on WLIR, New York. In 2002 Auslander returned to her first loves: drawing, sculpting, and painting.
Auslander created her first graphic novel Vagina Money. Her work has been shown at numerous galleries and most recently has appeared on the series Happyish for Showtime Television.
Born and raised on a commune in Woodstock, Zak was so proficient at crawling, that he didn't bother trying to walk until he was nearly two years old. He has worked as a bicycle messenger in New York City, an actor on stage and television, a carpenter, furniture-maker, ski instructor, life insurance salesman, teacher, producer, editor, artist, and farmer, among other jobs. Zak built his own house and holds degrees from SUNY Purchase and the College of Saint Rose. His two daughters are the passions that drive him. Writing is therapy for Zak and he hopes to publish a memoir of his experiences growing up in Woodstock in the 1970's and 80's.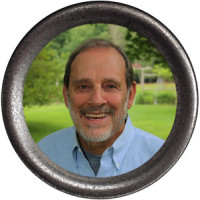 Richard Husted wakes up every morning and says to himself, "I never had it so good; I don't know how lucky I am," although on some mornings it takes a little more to convince him.  He knows that none of us are getting out of this alive, so he decided to hang around for as long as he can to observe this terrific human parade. He worked as a union ironworker for thirty-six years, is an antique dealer, and has been a Woodstock town justice for eighteen years.
CC juggles her varied passions:  acting, writing, mothering, grandmothering, wifing, gardening, cooking, ministering, and community activism. And, she absolutely insists on wearing matching socks.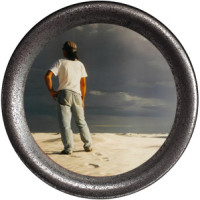 Steve Marsessa has spent the past 21 years impersonating the God Shiva, alternating between a mild Lasya and a terrible Tandava. On one hand Steve functions as a medical MRI/CT Technologist creating diagnostic images that lead to better health. On the other, he owns and operates a professional pest control service, destroying worlds of insect life beneath his boot heel as he dances thru the cosmos.
For over thirty years, Lisa Sheridan has been dressing the asses of the masses as a clothing designer.  She has also been spinning yarns and weaving tales in her spare time, but for an infinitely more private following.   StorySlams  will be her unveiling as a writer/storyteller, bringing her out of the atelier and onto the stage (and page).  Lisa lives in New York City with her 15 year old son Kashmir.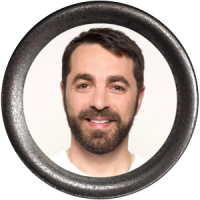 Marko Tomassetti doesn't really want to tell a story, he's just doing it so people can pay him compliments. Even if most of them are lies, he doesn't care, he loves the attention.
Hairdresser by trade, therapist by accident, and insane by situations.

When he isn't wrangling sheep on his farm or a catching trout on the Esopus Creek, George Holz is taking photographs of a virtual who's who in the entertainment Industry. Holz has photographed the likes of Madonna, Jack Nicholson, and Angelina Jolie to name a few. The Grammy award winning photographer just published his new monograph: HOLZ HOLLYWOOD: 30 YEARS OF PORTRAITS. Besides shooting famous people, Holz's passion is photographing the nude in the landscape of his beloved Catskill Mountains.
Hester Mundis, a TV comedy writer, performer, and former book editor, was the head writer for The Joan Rivers Showand a four time Emmy nominee. She is the author of numerous works of fiction and nonfiction, the mother of two genius sons, and lives in the Hudson Valley with her husband of thirty-three years, WDST radio personality RonVanWarmer, and a Wheaten Terrier named Gulliver.
Daughter of Ellen Moss and the Israeli born Joshua, Stefanie Schachter is the second generation chef and owner of his namesake restaurant, Joshua's. Since taking over the restaurant at age 21, she has overcome addiction and beaten the economy to create a space where anyone can enjoy a fresh meal, made with lots of love, and really feel at home.

<a href="http://harveysorgen.com/" target="_blank">Harvey Sorgen's</a> vast and diverse career as a drummer/percussionist has led to surrounding himself with a wide reaching "breadth" of artists who all have an individual sound. His orchestral concept on and off the instrument has distinguished him as one of the truly unique voices of our time, of course dependent on whom will even allow him to sing!
From Hot Tuna and Paul Simon, to Anthony Braxton and Herb Robertson, Sorgen's travels are consistently inspired by the local cuisine. Let it be said that there is nothing more that lends itself to a good performance than "I'll have the Specialty of the Region, Please". "Eat More Art" is a credo worth living…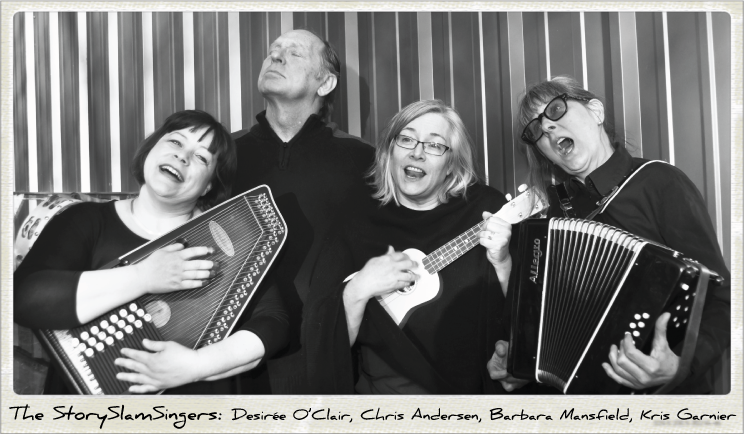 Featuring Desirée O'Clair, Chris Andersen, Babs Mansfield + Kris Garnier.